Creating an end to your story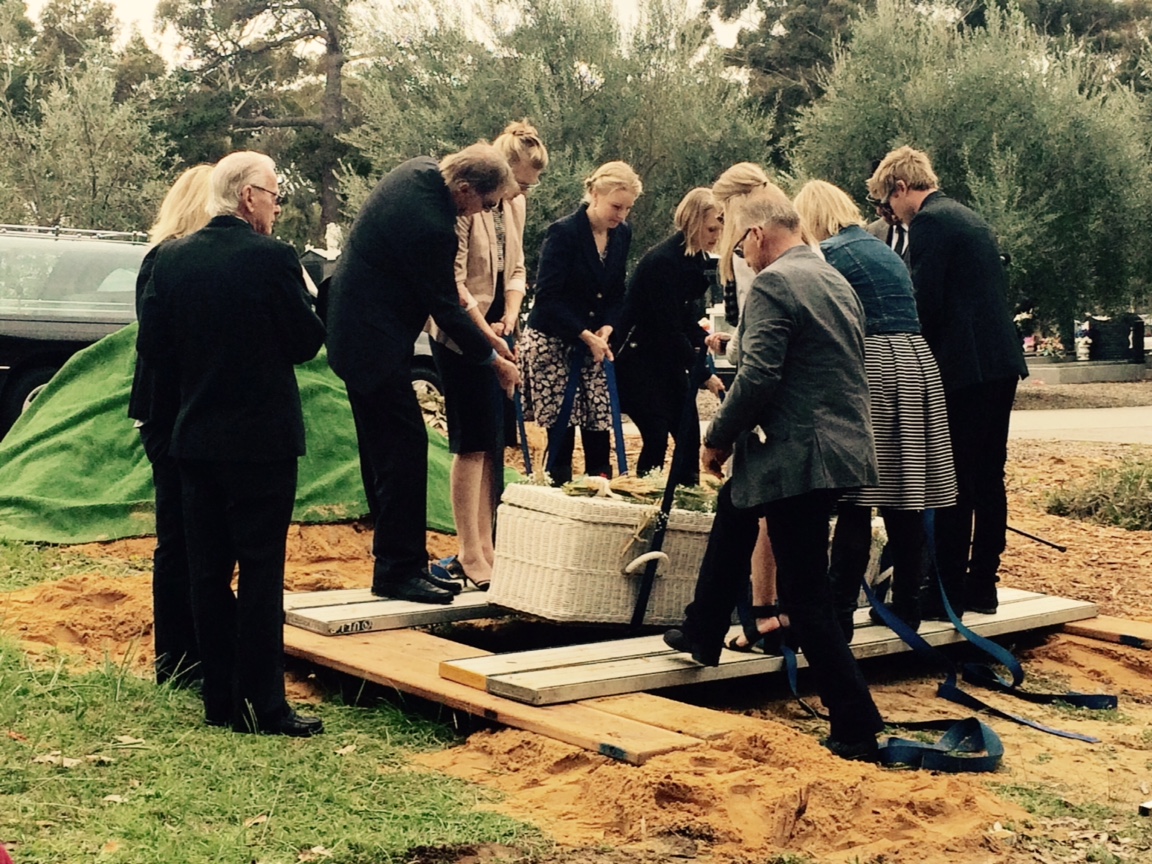 Sadly it is part of life to have to confront the death of beloved family members and friends and indeed face up to our own mortality as well. Yet many of us do not prepare for this time.
Then, when we have to deal with our grief whilst making some very important decisions, we may not have the time, strength or the resources to look into the options available to us.
This website is intended as an information source to provide some practical ideas and tools. You can also source a funeral celebrant here.
Tragically we may have to deal with a sudden death due to accident or illness so it is best to have some knowledge of the end of life options that may be considered.
In the case of our own end of life, if nothing has been discussed in advance, it is our loved ones who have to make decisions rather than carrying out our wishes regarding our end of life ceremony and matters such as type of coffin, burial, cremation, memorial service, scattering of ashes and embalming. See our "Wishes for my End of Life Ceremony" document
Many of us are living our lives in tune with the environment. However, did you know that there are now options such as natural burial available to ensure that respect for the environment is also maintained at the end of our lives?
My name is Susanna Bessell-Browne. I am a civil funeral celebrant working to spread the word about options that are available to you in Western Australia. I have witnessed the positive outcomes for families who have chosen an option that suited them and their family and and who have found the whole experience to be both helpful in the grieving process,and respectful and relevant to their deceased loved one's personality and interests. Their experiences are the motivation for this website.
Some of these options are also more cost effective than the more commonly chosen options.
The grief journey is a difficult one and it can be aided by a ceremony that celebrates the life of your loved one whilst still acknowledging the grief. A well crafted and presented funeral ceremony or memorial service provides a valuable opportunity to begin true healing for grieving family and friends. It honours your loved one while also celebrating their life.
I encourage you to take some ideas from this website and to print off and complete the questionnaire "Wishes for my End of Life Ceremony" and leave it with your will and/or give it to your loved ones.